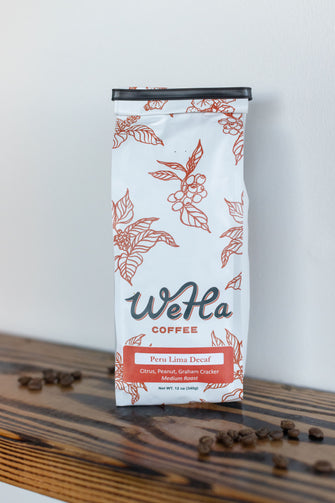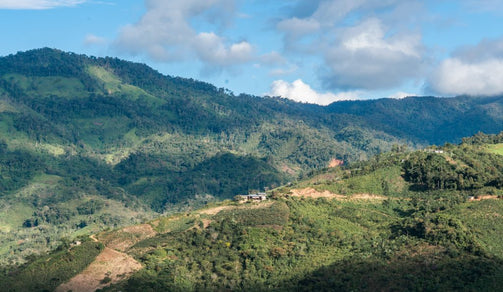 Decaf
Decaf
Regular price

Sale price

$17.00
Citrus, Peanut Butter & Graham Cracker

Profile: Medium Roast
We're excited to present our first water-processed Decaf. This unique decaf coffee is the perfect coffee for enjoying the quality of specialty coffee without the jolt of caffeine. 
Leave us a review below!
Our water-processed decafs are done in a facility in Mexico called Descamex. In order to remove the caffeine in this process, green coffee is soaked in a water solution, which removes both the caffeine as well as other solubles in the coffee (flavor compounds, for instance). The water is removed from the seeds and run through a special filter that captures caffeine molecules and allows them to be strained from the solution. The solution—now containing flavor compounds but no caffeine—is then reintroduced to the green coffee seeds, which reabsorb the soluble materials. The coffee is then dried once more, and prepared for reexport.
About the producer: 
Rony Lavan is an ambitious and quality-driven cupper who has spent his career trying to carve out better and bolder coffees from small producers in Peru. While the country is emerging as a specialty market after many years of focusing on bigger lots and certifications, Rony's passion is with identifying and developing the top scores and the best cups.
As president of the young Lima Coffees exporting organization, Rony has already established himself as standing at the fore of microlot-quality coffees in Cajamarca. His first year with Lima Coffees, he entered the national competition and won; with the introduction of the Cup of Excellence competition to Peru in 2017, the country is poised to enter the international spotlight for its finest offerings. Rony and his coffees will be the ones to watch.
Source: Peru
Region: Jaén, Cajamarca
Farm: Various smallholder farmers
Altitude: 1650-1800 masl
Processing: Decaf
Nt. WT. 12 oz. (340g)
Couldn't load pickup availability